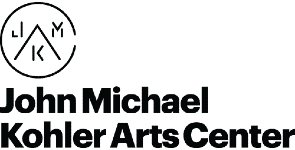 John Michael Kohler Art Center
More than a museum, JMKAC has provided arts-based programming, performances, and events for more than 50 years. The Arts Center and the new Art Preserve are open to the public all-year with free admission and parking. More than 100,000+ visitors and groups tour the Arts Center each year. More than 100 employees work for the Center.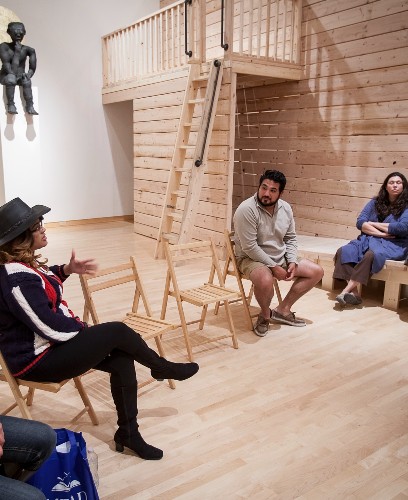 Learn a little more
About JMKAC
Since 1967, a variety of occupations and professions have made the JMKAC one of the best art museums in the nation. As a non-profit organization, more than a hundred employees are dedicated to the mission and the community. Curators, security, maintenance technicians, peparators, chefs, development experts, writers, visitor services, accountants, teachers, and many more...come together for an altruistic purpose.
Your Success
Our Opportunities
We're growing. In 2021, we built our second museum, the Art Preserve...the first-and-only museum dedicated to artistbuilt environments. We're proud of the international recognition...we're proud of our team that made it happen. Our employees make the JMKAC prosper. We hire employees who want a career--not just a job. We're looking for employees to become part of a purpose that celebrates the arts and enhances their community. Just as we like to discover new artists...we strive to discover new talent, too. We celebrate creative thinkers. We value diversity. We foster inclusivity. Employees also find our competitive benefits and a life-balance approach...remarkable, too. Come make a difference at the John Micahel Kohler Arts Center.
Our
History
Founded in 1967, the John Michael Kohler Arts Center (JMKAC) is dedicated to generating creative exchanges between an international community of artists and a diverse public. Central to its mission is promoting an understanding and appreciation of the work of self-taught and contemporary artists through original exhibitions, commissioned works of art, performing arts, community arts initiatives, and publications. The Arts Center's collection focuses primarily on works by artist-environment builders, self-taught and folk artists, and works created in the Arts/Industry residency program. JMKAC is the world's leading center for research and presentation of artist-built environments. In June 2021, the Arts Center opened the Art Preserve, a second campus highlighting its collection of 25,000 individual works of art by more than 30 art-environment builders. The Art Preserve features immersive displays of art environments and curated visible storage of environment components. It also serves as a resource for research on art environments and the artists who create them. The John Michael Kohler Arts Center is located at 608 New York Avenue, Sheboygan, WI. The Art Preserve is located at 3636 Lower Falls Road, Sheboygan. Admission to both is free. For more information, call 920-458-6144, or visit jmkac.org, Facebook, Twitter, or Instagram. The John Michael Kohler Arts Center is supported by corporate and foundation donors, government grants, and its many members. The Arts Center is not an entity of Kohler Co. or its subsidiaries.