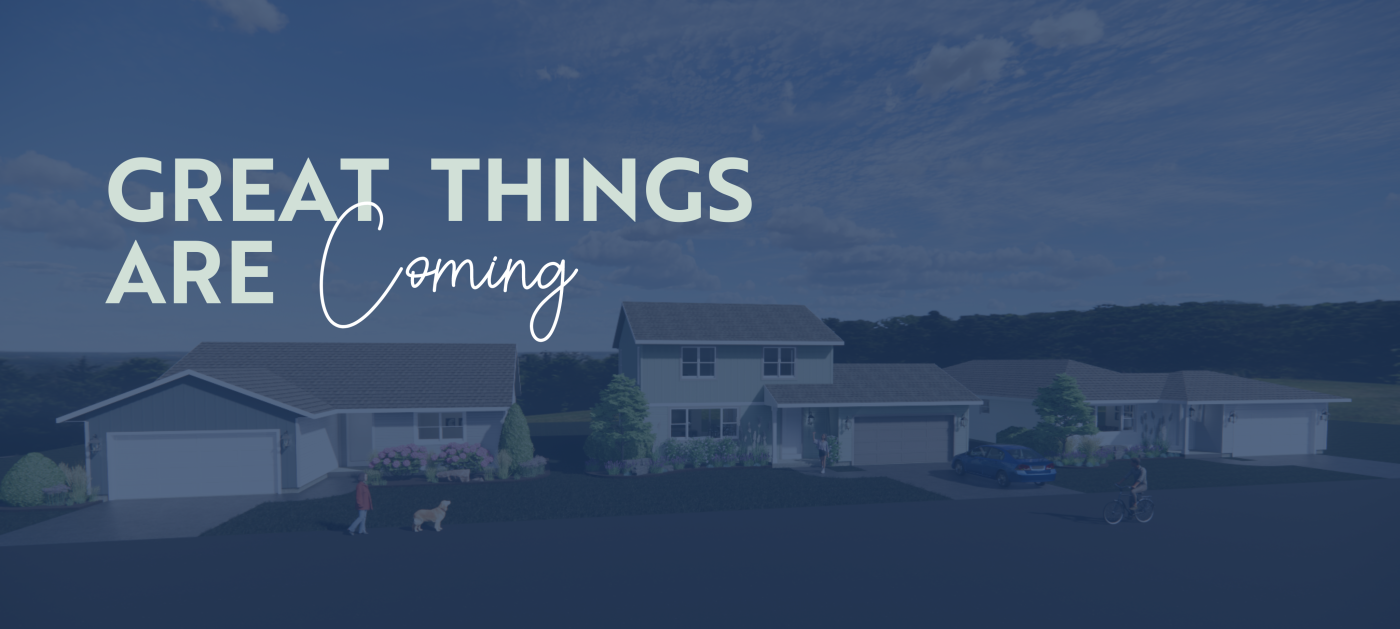 The Perfect Place to Call Home
Welcome to Sheboygan County, a vibrant community located on the shores of Lake Michigan, and the perfect place to call home! We're known as the "Malibu of the Midwest" due to our exciting summers, amazing recreation options, and top-notch employers. With affordable living and great education opportunities, everyone can thrive here.
Entry-Level Housing
Founders' Pointe
*Progress update photo Oct. 20, 2023
Sign up below to be the first to hear when housing at Founders' Pointe in Sheboygan Falls, WI will be available for purchase.
The SCEDC has heard you and understands that there is a housing shortage in Sheboygan County. To address this, we have created the Forward Fund to help fund the development of entry-level pocket neighborhoods. Our first project, Founders' Pointe, has begun in Sheboygan Falls; 54 entry-level homes will be built by the end of 2024 and ready for purchase in late 2023.

Each home in Founders' Pointe will have three bedrooms, two baths, a two-car garage, and a full basement. The homes vary in size, with the smallest being 1,322 sq. ft. and the largest floor plan being 1,512 sq. ft.

Read about the groundbreaking of Founders' Pointe HERE.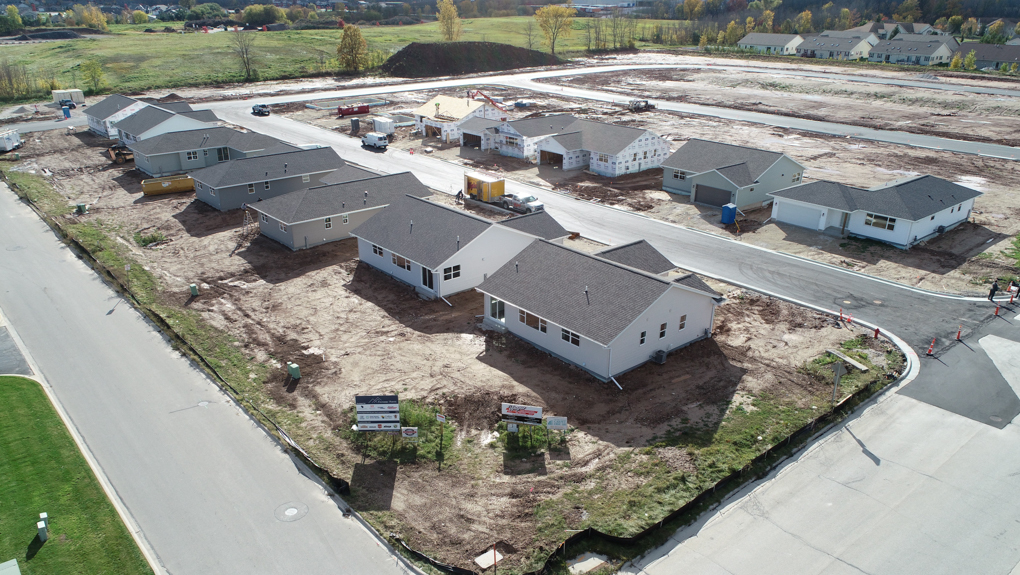 Housing Sign-Up
* Denotes required field.
We Love
Sheboygan County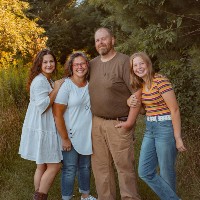 "My family and I moved to Sheboygan County a little over two years ago for a work opportunity. We LOVE Sheboygan County, and I couldn't think of a better place to raise my family."
-The Kirchmeier Family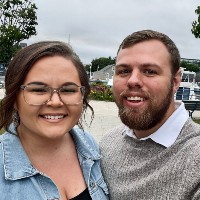 "We are both Sheboygan county locals from Howards Grove. After we graduated and went on to college, and eventually Chiropractic school out of state, we knew that our lives belonged in a place that's given us so much! We both love the small town feel of Sheboygan county while only being short trips from bigger cities like Milwaukee, Green Bay, and Chicago. It is the perfect place to safely start family life! There is also a strong presence of small businesses to support and entertainment to enjoy!"
-Evan Klueger and Amanda Bergman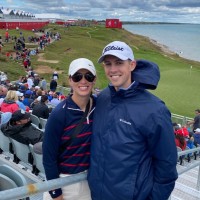 "We moved to Sheboygan four years ago from Scottsdale, AZ and couldn't be happier. The cost of living, incredible restaurants, hands on community, and top-notch golf courses are why we love it here so much."
-Landon and Breanna Turner
Our Commitment
Sheboygan County Economic Development Corporation (SCEDC) has created The Forward Fund, a community partnership to help move Sheboygan County forward. They have raised funding to create a new community housing development program to support the construction of new housing units. The SCEDC will lead in developing approximately 600 housing units over the next five to six years throughout Sheboygan County to bring entry-level housing to the market.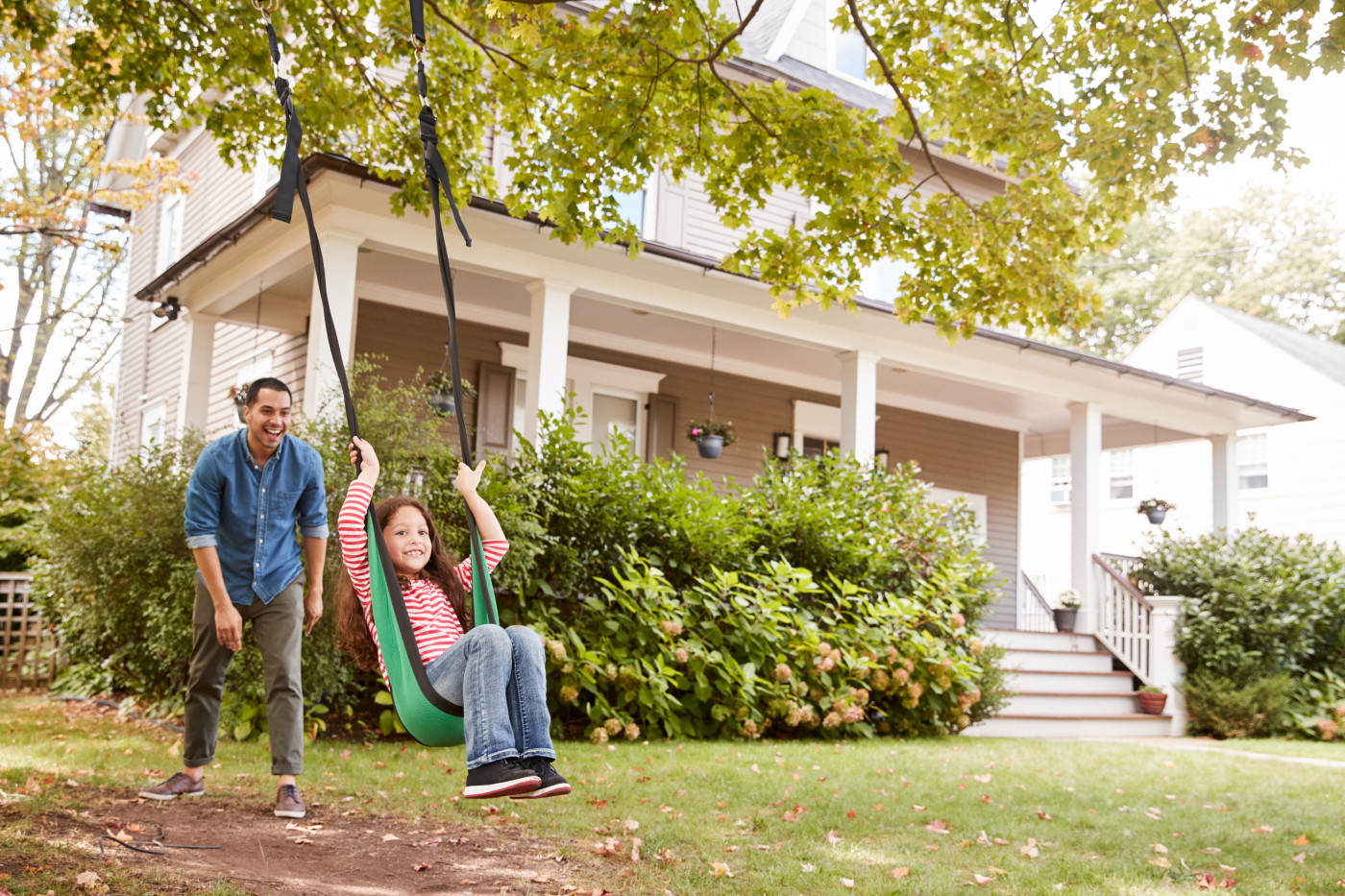 Down Payment
Assistance Programs
The local economic development corporation, communities, and financial institutions work with state and regional organizations to develop down payment assistance programs for individuals seeking to locate in Sheboygan County. Many of the programs are income-based, but when you seek to purchase a home, we recommend reaching out to a local financial institution to assess local financial tools. Click Here for a list of the existing down payment programs available.